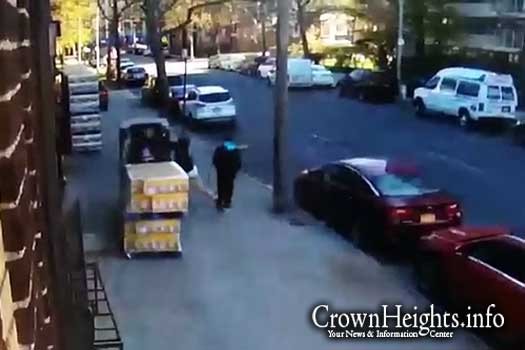 A Jewish man was punched in the face in a sudden and unprovoked attack by two black teenagers. The victim apprehended one of his assailants, who was arrested and police are considering charging him with a hate crime.
The incident occurred on Brooklyn Avenue near Winthrop Street at around 5:30pm. The victim, a 35 year old Jewish man who manages the A1 Paper Goods warehouse at 617 Brooklyn Avenue, was moving pallets with a forklift when he was approached by a pair of teenagers who asked him for the time.
The victim took out his cell phone out and told them the time when suddenly one of the teens punched him in the face and the pair began fleeing.
Undeterred, the victim sprang into action and tackled one of his assailants and held him until police arrived. He was charged with assault in the 3rd degree and detectives from the Hate Crimes Task Force are investigating whether to charge him with a hate crime as well.
"No words were exchanged, there was no attempt to rob the victim leading us to investigate this incident as a possible bias crime" said a police source.