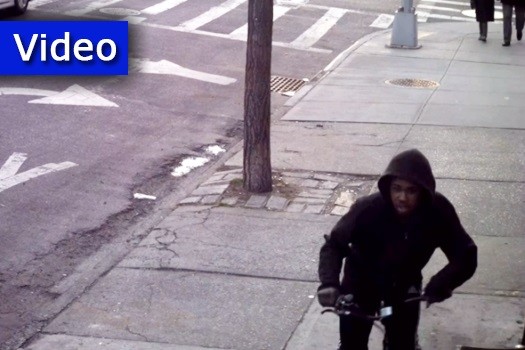 An opportunistic thief was caught on video stealing a bicycle that was left unlocked in front of Empire Grill restaurant, located near the corner of Empire Blvd. and Kingston Ave.
The owner of the bicycle was alerted by a bystander to the theft, and the owner, together with other bystanders, chased the thief down Empire Blvd. towards Albany Ave., while a call was put through to Shomrim.
The thief eventually ditched the bicycle and continued to flee on foot towards Utica Ave.
Being that the bicycle was retrieved, the Shomrim volunteers elected not to pursue the perpetrator onto Empire Blvd., as that would create an unnecessary hazard.
A Shomrim volunteer pointed to this incident, and a separate incident that occurred over Shabbos in which a pair of Tefilin was stolen from a vehicle, as an example of why it's important for community members to secure our valuables and not create openings for opportunistic thieves to exploit.