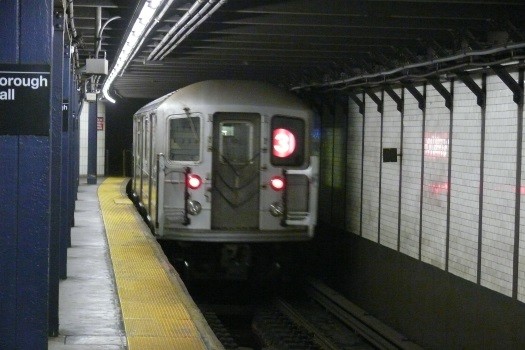 There's been another slashing on a New York City subway, and terrified riders are calling for protection. This, as Police Commissioner Bill Bratton insists the subways are safe.
Police say a disturbed man slashed a subway passenger across the face with a knife in Brooklyn.
The 30-year-old victim told police he was standing with a friend Monday on the Pennsylvania Avenue platform when he observed the suspect walking back and forth and staring at them.
Police say the man asked the suspect what he was staring at. The suspect later allegedly poured hot coffee on the man and slashed him with a knife after they got on a No. 3 train.
Stephen Brathwaite of Crown Heights was arrested and faces charges including assault and menacing.