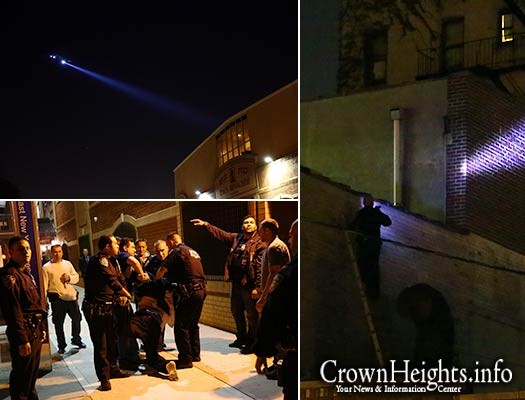 Six Arrested After Police Execute Search Warrant
A notorious Lefferts Avenue drug den was raided by the NYPD on Thursday night and a large stash of drugs was found. Five people were taken into custody while a sixth managed to escape and police mounted a massive search.
Officers with a narcotics unit of the NYPD arrived at 704 Lefferts Avenue, a notorious and well known location on the block, and executed a search warrant.
Six people were present, five of whom were taken into custody without incident, a sixth man fled.
While searching the premises officers found a large cache of illegal narcotics, including cocaine, crystal meth and marijuana. Police sources said that a search of the house is still ongoing.
Meanwhile, police received a tip that the sixth suspect who fled earlier was spotted on roof of a house around the corner on East New York Avenue. A helicopter was called in to assist in the search and after some 30 minutes the suspect was located and taken into custody.
Police sources told CrownHeights.info that he was the main target of the investigation. In the past he was arrested in connection with an incident at Aliyah Institute where police discovered a number of firearms along with a large quantity of drugs.
Neighbors reacted to the raid with joy, many saying "finally!" after many had complained of the happenings at the house. "It is such a shame to see Jewish kids arrested, but this was a bad house and it brought many bad people to the area" said one resident at the scene.
Of those arrested, four were Jewish men and two were non-Jewish women.
This is a developing story and will be updated as more information is made available.