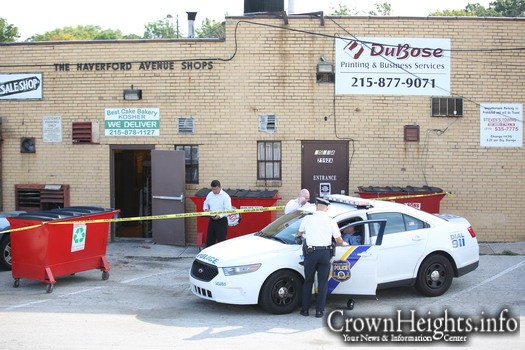 The owner of a kosher bakery in Philadelphia was shot in the face during an apparent attempted robbery Friday morning. She survived, though she is listed in critical condition.
The shooting happened about 6 a.m. in the rear of the Best Cake Kosher Bakery in the 7500 block of Haverford Avenue in the city's Overbrook section.
Police say the 56-year-old owner, identified as Ziza Djordevic, was smoking out back of the store when she was approached and shot in the face.
The bullet became lodged in her chin. The victim was able to call 911.
She was taken to the hospital and is listed in critical condition. The suspects fled the scene.
Police only briefly talked to the victim when they arrived, though she was able to hold up her fingers to let them know there were two attackers.
Investigators also say the woman was the victim of an attempted robbery last Friday, but she was able to fight off her attacker. Police say she never reported that incident.
Police believe today's armed robbery was planned.
"What we're understanding from people is that she pays her employees on Fridays. So this is why they're targeting her on Fridays. So it clearly was a setup robbery as far as we're concerned. They clearly cased this out, knew what she did, and had familiarity with this particular business," said Lt. John Walker of Southwest Detectives.