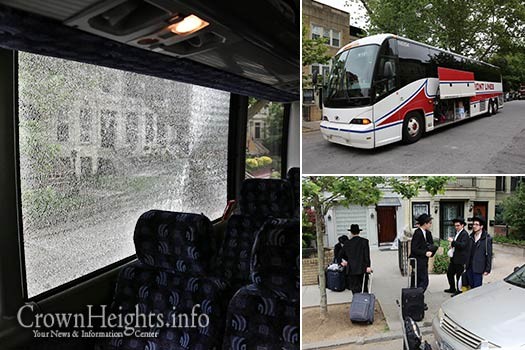 A rock was thrown at a bus carrying Yeshiva students who travelled overnight from Detroit to spend Gimmel Tammuz at the Ohel.
The incident occurred Thursday morning as the bus was traveling alongside Prospect Park towards Crown Heights.
According to witnesses, a teenager threw the rock at the bus, which shattered one of the windows. The point of impact was right next to the head of one of the passengers, who was asleep at the time.
Though the window shattered from the impact, the laminate kept most of the broken glass in place, and the incident did not result in any injuries, b"h.