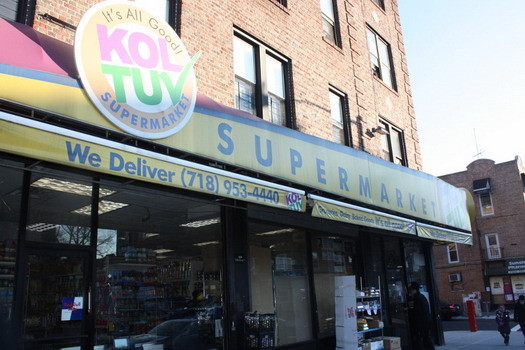 A recently-hired cashier at the Kol Tuv grocery store on Kingston Avenue was arrested after she was caught attempting to steal customer credit card data using a 'skimming' device.
The incident occurred on Tuesday. Another employee noticed that the recently-hired cashier was acting suspiciously – taking customers' credit cards and fiddling with her purse.
"We have terminals for customers to swipe their own cards," said Itzik Benabou, owner of Kol Tuv. "My workers immediately noticed what she was up to and we right away called the police," he said.
A review of surveillance video revealed that the suspect had some sort of device in her purse and was attempting to swipe customers' cards a second time.
Wasting no time, the store manager called 911. Police officers took the suspect into custody and found a 'skimming' device in her purse. She was charged with criminal possession of a forging instrument – a felony.
"She was only working in the store for a few days, and we caught her before she could steal any customers' information," Benabou said.