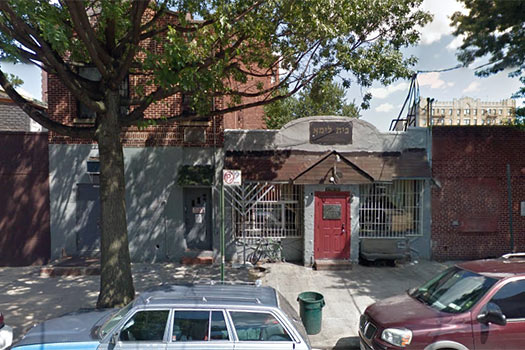 Assault Rifle and Drugs Found in Aliya Storage Area
A 911 call for 'possible weapons' inside of the building of the Aliya Institute lead police to discover a number of firearms, including an assault rifle, a hunting rifle and a pellet gun, as well as a large quantity of drugs.
The incident began unfolding at around 4:30pm Tuesday afternoon in the Aliya Institute, at 525-527 E. New York Ave. in Crown Heights, when a number of police officers responded to a call stating that there were guns and drugs on the premises.
After requesting and receiveing permission to search the premises, police officers found illegal firearms and drugs in a storage area of the Shul.
A police source said that among the items found was an AR-15 assault rifle and a hunting rifle, both unregistered, as well as a pellet gun. They also found a cache of illegal narcotics including pills and other hallucinogenics.
"The area where police found the guns and drugs is a small closet that we have been renting out to an individual" Rabbi Moshe Feiglin, director of Aliya Institute told CrownHeights.info. "Police arrested the person renting the space in which the items were found."
The suspect was only identified as a 28-year-old Jewish man.
"[Rabbi Moshe] Feiglin is being very cooperative with us, he wants nothing to do with this kind of stuff and wants it out of his synagogue" a law enforcement source told CrownHeights.info.