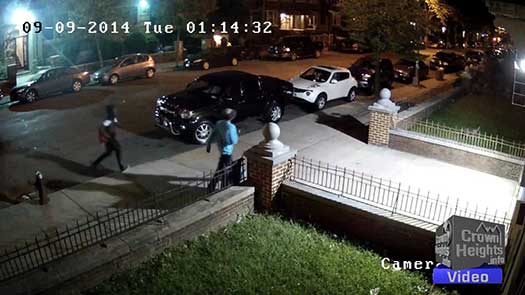 Returning home late one night last week, a young Lubavitcher father was accosted by two teenage thugs, one of whom pulled a gun on him as he was walking into his president street apartment building.
The incident occurred last week late Monday night at around 1:00am, the would-be-victim had just parked his car on Carroll Street near Schenectady Avenue after returning home late from work. As he made his was around the corner to President Street where he lives he noticed two black teens hurry up and try to catch up with him.
At first the pair attempted to ask questions about city buses and schedules, but he immediately suspecting something was not right and hurried to his building, attempted to put distance between himself and the duo.
As he entered the foyer of his building one of the teenagers pulled out a handgun and began saying "listen boss…", but before he could finish he shouted "no way" and quickly entered the second door of his building and pulled the door shut. They attempted to pull it open, but one last hard pull secured the door and they were not getting in.
Speaking with CrownHeights.info he said "once the door was closed they saw it was over and they walked away in no hurry." Adding that "it seemed like they wanted to mug me but they were young and amateurs and didn't know what they were doing."
Surveillance video from a building on the corner of President Street and Schenectady shows the two would-be-muggers leaving the scene.
Police were called and a report was filed.