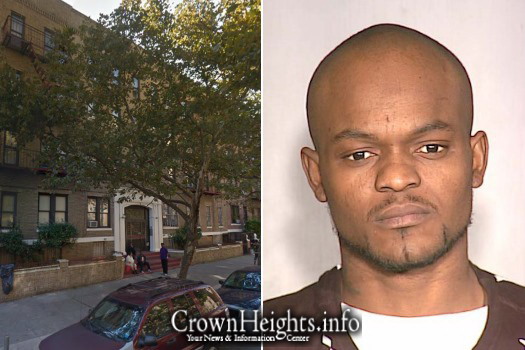 Right: Antoine Markens, 30, the suspected shooter. Left: The area where the incident occurred.
Man Shot in Stomach After Heated Argument
The NYPD is searching for a suspect who shot a 24-year-old man on Montgomery St. in Crown Heights this past Motzei Shabbos.
From DNA Info:
Police are asking for the neighborhood's help locating a man they say shot another man in the stomach after the two had a "tenant dispute" Saturday night.
Antoine Markens, 30, argued with a 24-year-old man at an apartment on Montgomery Street between Rogers and Nostrand avenues about 10:30 p.m. Saturday, police said.
Markens pulled out a gun and shot the other man in the abdomen, sending him to Kings County Hospital with non-life-threatening injuries, police said. Marken then fled the scene of the shooting.
Click here to continue reading at DNA Info.
Anyone with information in regards to this incident is asked to call the NYPD's Crime Stoppers Hotline at 800-577-TIPS.