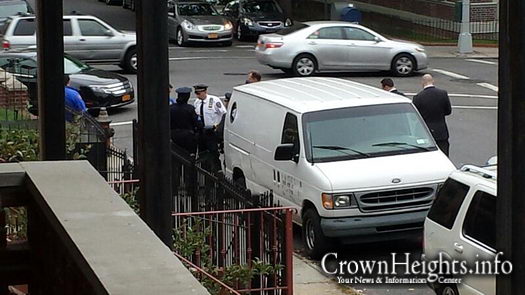 Public School Teacher Assaulted on Crown St.
A Jewish woman who teaches in a local public school was attacked on Crown Street this afternoon by a gang of eight teens, half of them boys and the other half girls. The incident is being investigated as a possible hate crime.
The incident occurred on Crown Street between Troy and Schenectady Avenues at around 2:45pm. The victim, a public school teacher in her late 20's, was on her way home when she was accosted by a large group of teens.
The victim noticed that one of the teens was carrying a long broom stick, and as she passed the group she was suddenly struck with the stick. Another member of the group, a girl, then punched her. There were  no words exchanged between the group and the victim.
Dozens of police officers and brass responded to the incident, and detectives from the Hate Crimes Task Force began investigating the incident as a possible hate crime.
The victim B"H did not sustain any serious injuries and did not require any medical attention.