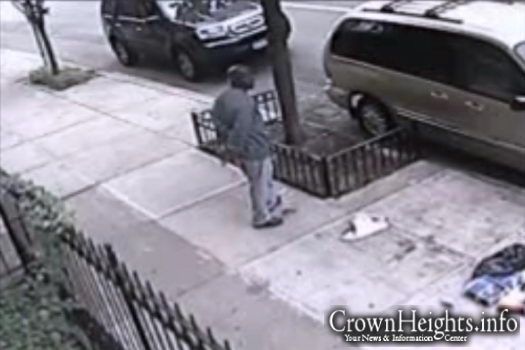 Surveillance video of the alleged attacker was released by the police.
The search is on for a man who attacked and robbed a 69-year-old African-American woman in Crown Heights on Friday night.
Police have released surveillance video of the man they want to find.
He's accused of following the woman into a building on Saint John's Place.
Police say he followed her into the elevator before pushing her to the ground, kicking and punching her, and taking off with her jewelry.
The suspect removed her rings, chains and pendants and fled the scene.
He is described as a black male, 5'9″ tall weighing 185 pounds wearing blue jeans and a grey sweatshirt.
Anyone with information is asked to call the NYPD's Crime Stoppers Hotline at 800-577-TIPS.