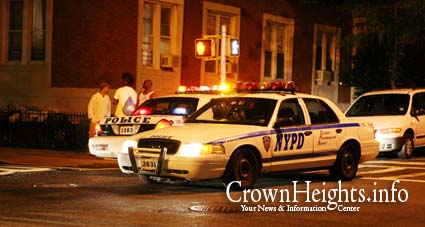 MyFoxNY
Police in Brooklyn said a child was shot in the head.
CROWN HEIGHTS, Brooklyn — The New York City Police Department planned an 11:30 a.m. news conference on Wednesday to announce an arrest in the near fatal shooting of a 9-year old boy on Monday night.

Police had been questioning a suspect since yesterday. He was caught on security cameras near the scene.
The boy is in critical condition after he was caught in crossfire between two gunmen and hit in the temple.
The shooters were on a bicycle and a Brooklyn sidewalk. The boy was hit as he ran toward his house to avoid the gunfire.
Police Commissioner Raymond Kelly says he believes people on the street may have witnessed the crime and asked them to come forward.
Shell casings from two types of guns were found at the scene.
Mayor Michael Bloomberg says officials have called the family to express their concern.