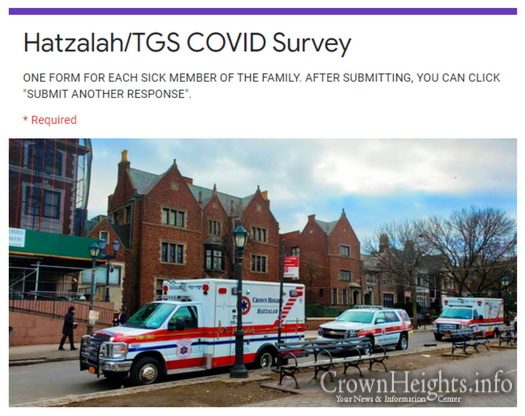 Crown Heights Hatzalah COVID-19 Survey
Crown Heights Hatzalah and the Gedaliah Society has requested that every member of the Crown Heights community fill out the COVID-19 community survey. The survey is the most accurate tool on hand to identify the spread and extent of the COVID-19 Coronavirus. The survey is being used to help coordinate Hatzalah's response, and is a vital source of information.
It remains critically important to understand the degree of continued spread in our community. For anyone who has become ill within the past 7-10 days or so, please please take a few minutes and fill out the survey below!
Click Here to complete the survey.