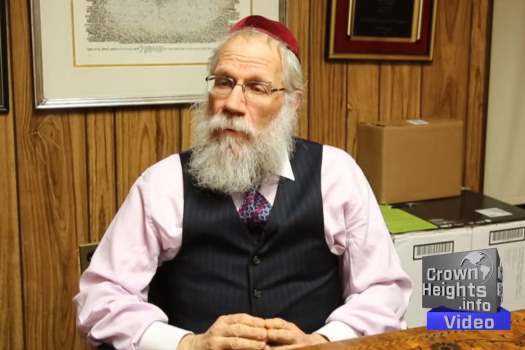 On the heels of a recent controversy involving a Rabbinic prohibition on attending an event titled "MicDrop," in a recorded interview Rabbi Shea Hecht likened the phenomenon to the Call of the Shofar, a cult-like therapy program. R' Hecht has now doubled down on his claims saying, "not only is it another Call of the Shofar, it is ten times worse."
by CrownHeights.info
A new phenomenon called "MicDrop" has been gaining interest in Chabad community's and ahead of a recent event which took place in New York City and geared towards members of the Crown Heights community, prompted local Rabbonim to speak out against it.
From the issues of women speaking about sensitive topics in front of a mixed crowd, to concerns over Loshon Hara being related about third parties, prompting Rabbis Osdoba and Segal to issue a letter prohibiting the attendance at the event. Later, in response to a question on his own website, Rabbi Braun noted his own concerns and recommended against attending the event as well.
In an interview ahead of the event, Rabbi Shea Hecht, author of Confessions of a Jewish Cultbuster, likened MicDrop to Call of the Shofar – a controversial "therapy" program that was branded a cult. "In my personal opinion this is another Call of the Shofar," he said, adding "the Call of the Shofar had a run in our community [for] one and a half years, there are people [still] today who suffer from Call of the Shofar [and it's bad effects] to this day."
Flouting those concerns, Mica Soffer editor and publisher of news website collive delivered a speech titled "I am the Man…" at the event, prompting outrage and a groundswell or communal backlash.
Days later Soffer's website published an article purportedly quoting Rabbi Hecht as saying that he never said MicDrop was Call of the Shofar. "Is MicDrop the same as the 'Call of the Shofar'? Absolutely not. I never used those words. My words were taken out of context by the writer of that article" he is quoted as saying. Soffer went as far as saying that this site, CrownHeights.info, is fake news.
Incidentally buried just a few short paragraphs later Soffer quotes Hecht as saying that MicDrop "can be 10 times worse," leaving this reporter to wonder, 10 times worse then what?
We reached out to Rabbi Hecht for a follow-up interview and when asked for clarification of his position he said "not only do I stand by my original concerns, MicDrop is not only like Call of the Shofar it is ten times worse."
When we pointed out a quote in his name saying it was taken out of context he doubled down and said "of course it's not Call of the Shofar, it is ten times worse."
Rabbi Hecht said that after speaking with Eli Nash, a financial supporter and co-founder of MicDrop, and with Rush Lowe, the founder of MicDrop they insisted he watch recordings of the many speakers and that, "I would be impressed and I unfortunately was not impressed and I hold very very strongly that it is dangerous."
The article also attempted to address the issue of the Rabinic ban on the event, quoting co-founder of MicDrop Eli Nash as saying that the Rabonim will soon release a letter stating that "the previous letter from the Rabbonim does not apply," after addressing issues of women speaking in front of men. As of yet, no statements of such have been released by any Rabonim, yet the article ends with an advertisement for a MicDrop planned at the Aliyah Youth Center in Crown Heights.