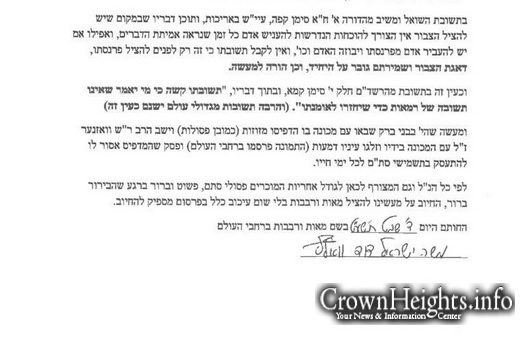 Mezuzah Scandal: Rabbi Wolf Responds to Hazmanah
The Mezuzah Scandal has taken another step, as Rabbi Wolf of Chicago responds to the Hazmanah sent by Vaad Rabonai Lubavitch. His answer, he will only go to a Beis Din in his home town of Chicago
by crownheights.info
Rabbi Wolf of Chicago, who brought to light an alleged Mezuzah Scandal in Crown Heights, has responded to a Hazmanah (Summons) to Beis Din at Vaad Rabonai Lubavitch.
His response, that covers two pages, states his willingness to come to Beis Din, with the caveat, he will only appear for a Beis Din in Chicago.
Rabbi Wolf also produced a letter signed by a Rav and Sofer of Eretz Yisroel who covered the Halachos, and clarified issues found in the mezuzos in the Scandal.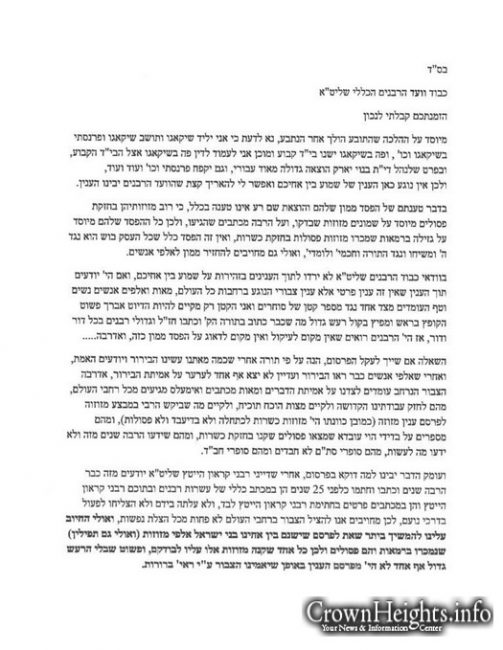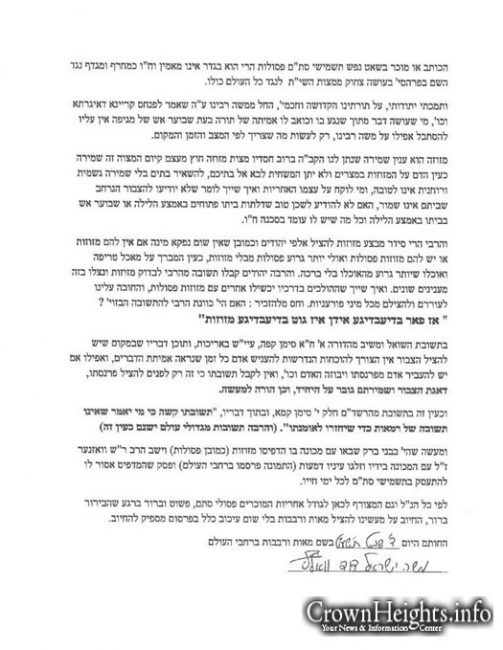 [pdf-embedder url="http://crownheights.info/assets/2019/01/Free-translation-to-resposne-to-hazmanah.pdf" title="Free translation to resposne to hazmanah"]