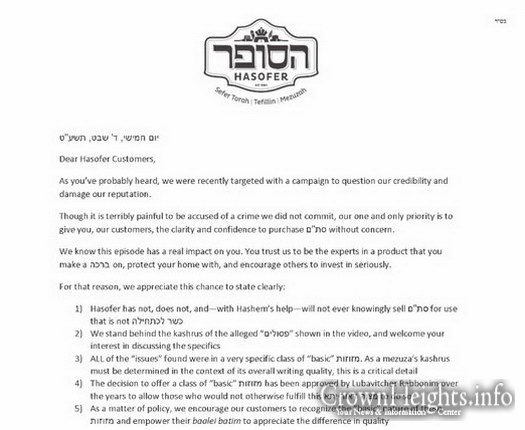 Hasofer: A Letter to Our Customers
Following the recent allegations of Posul Mezuzos being sold in Crown Heights, one of the establishments targeted has released a letter to its customers standing behind its sale of STaM.
Rabbi Moshe Klein of Hasofer, has placed himself on record since the allegations first surfaced, affirming the kashrus of any STaM sold by his store. Now, he has put his words on paper, offering those with any questions to contact him for clarification.
Also signing the letter was Sofer and Magiyah Rabbi Faitel Levin, a well known Rabbi and Sofer.