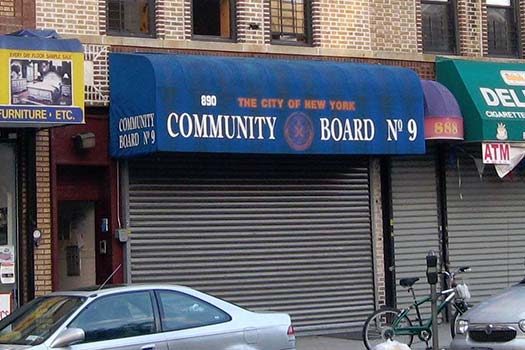 Brooklyn's Community Board 9 has announced an opening for the job of district manager – which carries up to a $90,000 a year salary – following a judges voiding of the controversial hiring of another candidate in 2016, which she deemed illegal and has been vacant since.
by CrownHeights.info
At the November 2017 community board meeting a committee was formed to seek applications to fill the now-vacant position of district manager. The position was last filled by Mrs. Pearl Miles, who served in that position for 30 years.
In June 2016 Carmen Martinez, a longtime area resident and board member, was hired as Mrs. Miles replacement – despite protests from critics who claimed she was hand-picked for the position by Borough Hall and has a record of using a previous city job for personal gain.
Martinez previously served as the Director of the Community Action Center for the City Comptroller's office — until the agency discovered she had been repeatedly abusing her position to benefit her Sterling Street block association and other nonprofits, spending "excessive" amounts of taxpayer-funded time to conduct personal business for more than a decade, according to Conflict of Interest Board records, and as reported by DNAinfo.
In October of 2017 a judge voided the hiring, forcing the board to elect a committee to begin searching for a new district manager. The committee was formed in the November meeting and are now accepting resumes and applications.
The position is in now the hands of the search committee, which was appointed over a month ago," said Musa Moore, the chairman of Community Board 9, adding that "[the committee] will be reviewing resumes that come in, and they will be interviewing with various candidates to present to the full board."
The job is a full time position and located in the boards officers on Nostrand Avenue between Carroll and Crown Streets and carries a salary between $75,000 and $90,000. The application period is open until the position is filled.
Resumes can be delivered in person to the board offices at 890 Nostrand Avenue, or by email to unelper@aol.com.
Please see the attached PDF for the job requirements and responsibilities.
CB9 District Manager Job Vacancy