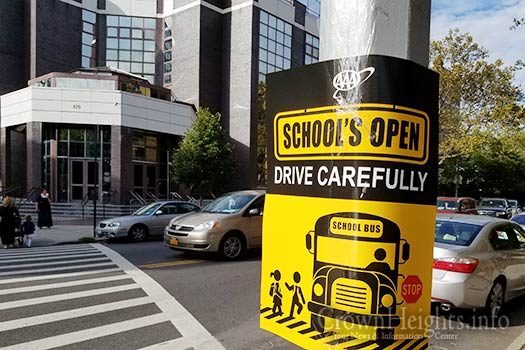 Commitments made to Bais Rivkah teachers in the past year have gone unfulfilled, leaving many to wonder if Crown Heights' largest girls' school will open on time for the coming school year.
During the 2016-2017 school year, a number of activist teachers organized a crippling strike in grades 1 through 3, with some teachers claiming that they 'felt like pawns' in a power skirmish. Ultimately the strike was resolved, a new board was instituted and commitments to paying the teachers were made.
"When we went back to work we were promised that all future paychecks will be paid on time, and all the past owed paychecks will be paid throughout the summer," teachers have told CrownHeights.info, "we are still owed seven checks from the 2015-16 year, and three from the 2016-17 year."
In the discussions to end the strike, the board had pledged to cover all the paychecks going forward, and the school's executive director, Rabbi Avraham Shemtov, had pledged to cover all the backpay by the end of the school year – a promise which has since gone unfulfilled.
Speaking with sources in the school, they said that officially school is starting on time, and there have not been any indications that there would be any delays.
Repeated attempts to reach members of the board were unsuccessful, and messages went unreturned. Messages left for Rabbi Shemtov have also not been returned.