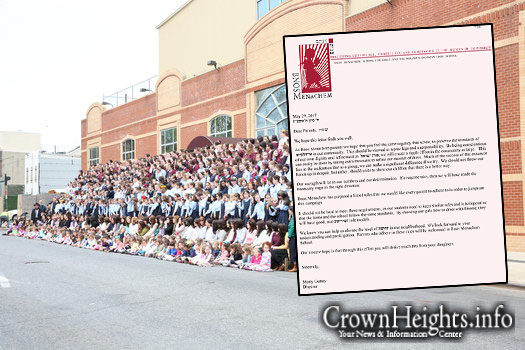 School Aims to Raise Crown Heights Tznius Standards
Crown Heights Girls' School Bnos Menachem sent out a letter yesterday to all parents informing them of new standards of modesty it expects all its students' mothers to adhere to over the coming school year.
The letter, written by school director Motty Gurary, says the aim of the new standards is to "create a ripple effect in the community at large."
"As a group, we can make a significant difference if we try. We should not throw our hands up in despair, but rather, should unite to show our children that there is a better way," the letter says.
All applications for the coming school year will have to be accompanied by a signed agreement to abide by the rules, which include: not wearing "loud" nail polish, no denim, no long shaitels, no tight-fitting clothing, no leggings, no elbows; feet or neckline showing, and only mid-calf skirts.
"It should not be hard to meet these requirements, as our students need to keep similar rules and it is imperative that the home and the school follow the same standards. By showing our girls how to dress with finesse, they will have good, true Chassidishe role models," the letter says.
See the full text of the letter below: