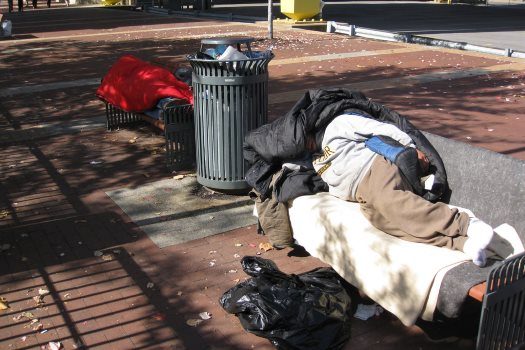 The New York City Department of Homeless Services is in the final stages of a plan to open a large homeless shelter on Crown Street between New York and Rogers Ave. in Crown Heights, just one block away from Beis Rivkah Girls' School and P.S.  161.
"We all just recently found out about this, but our community leaders knew about this two years ago," activist Sol Drimmer told CrownHeights.info. "Instead of publicizing the issue and making efforts to stop this catastrophe from taking place they have brushed it under the rug, and in the interim have had no qualms at all in seeking out every chance they can to be in photo-ops with those responsible for allowing this be built in our area."
"You can be assured that any other area, be it Boro Park, Flatbush or Williamsburg, would never allow this travesty to occur," Drimmer told CrownHeights.info. "But in Crown Heights nobody bats an eye."
"Where are our elected representatives, and all those other organization heads that we see constantly in pictures with the Mayor, the Governor, and all the other political officials?" he said. "We have no benefit from these photo-ops, and the only beneficiaries are the egos of these people. We need leaders that act and lead, and not strictly to get their faces or names in the press."
A similar project to open a homeless shelter on Bergen St. in northern Crown Heights was met by fierce opposition from local residents, culminating in their victory when a judge put the project on indefinite hold.
Now activists are trying to replicate that success in southern Crown Heights. Community Board 9 and local politicians have called for a Town Hall meeting to discuss this issue and plan a way forward to block the shelter from opening its doors.
The meeting will take place at P.S. 161, 330 Crown St. (bet. New York and Nostrand Aves.) on Thursday, April 6th, from 6:00 to 8:00 PM.