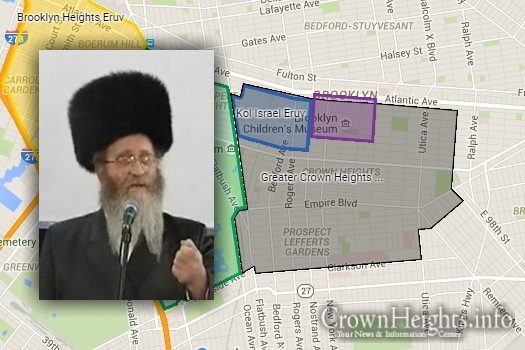 A few weeks after the completion of the Crown Heights Eruv, during which several Rabbonim – including the members of the Crown Heights Beis Din, headed by Rabbi Avrohom Osdoboa, and Rosh Kollel Rabbi Yosef Heller – came out in fierce opposition to it, two prominent Rabbonim have come out in support of the authenticity of the Eruv and in defense of those who use it.
In the first letter, Rav Bentzion Yaakov Halevi Wosner, Av Beis Din Shevet Halevi Monsey-Beit Shemesh, proclaims that those who use the Crown Heights Eruv are not being Mechalel Shabbos. He goes even further to say that due to a combination of Heterim, there is "not a single Posek from before our time who would render the Crown Heights Eruv non-kosher."
He then goes on to say that those who wish to be Machmir and not use the Eruv are free to do so, but they have no right to protest those who are more lenient. "Those who protest and shout at users of the Eruv are playing with fire, because they are mocking the words of the Chachomim," he wrote.
In the second letter, Rav David Aharon Tzubeli, Director of the "Mehudar Eiruv Organization" in Lakewood, NJ, writes that he personally inspected the Eruv and found it to be "complete."
Eruv-letter

Wosner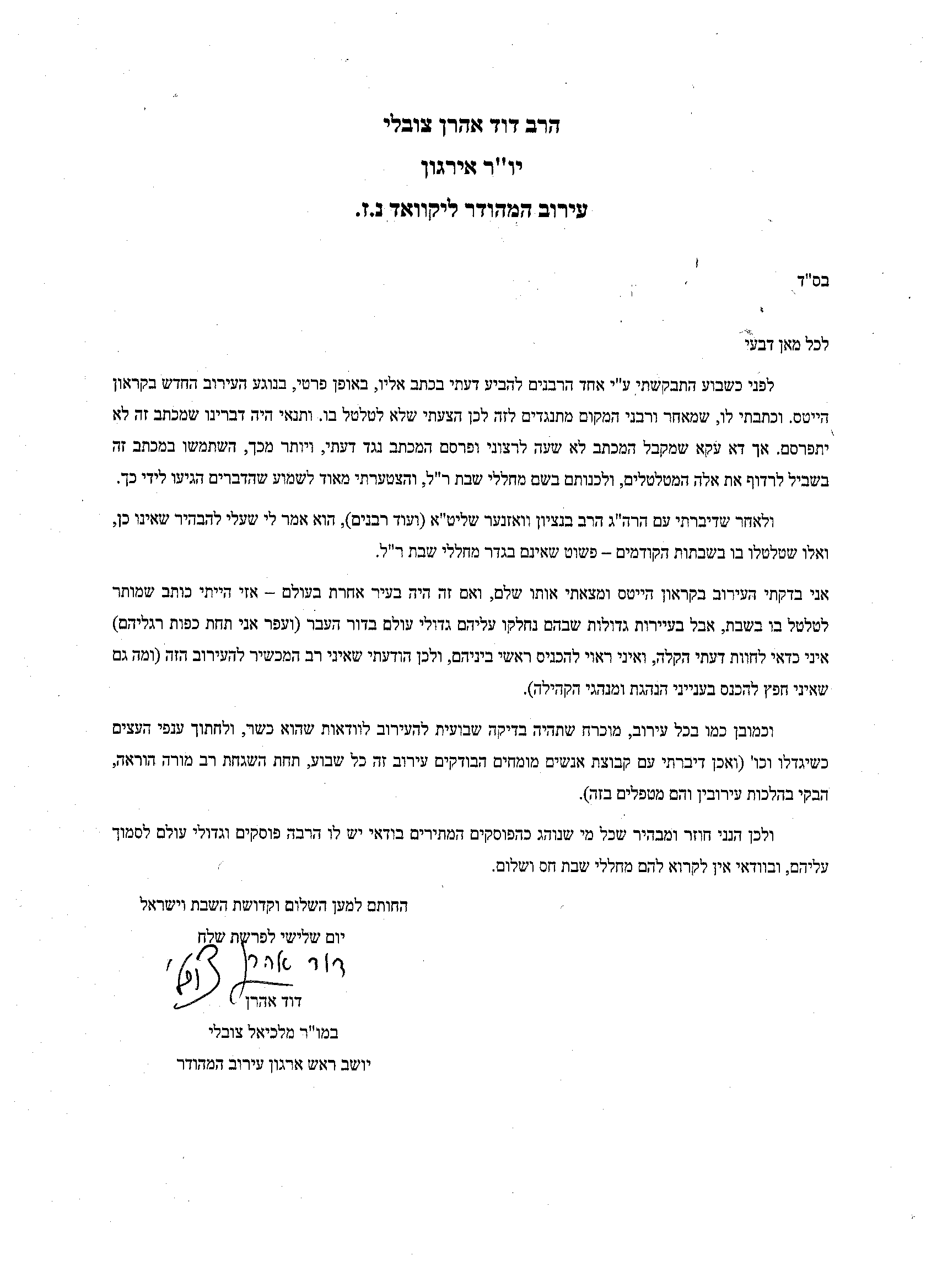 Tzubeli