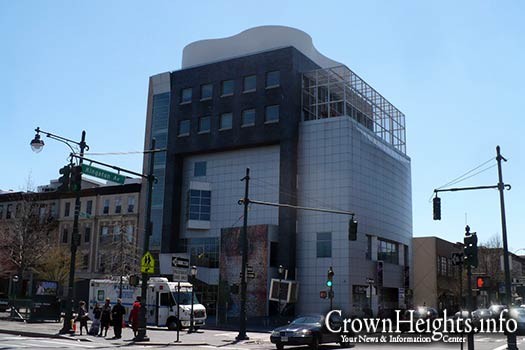 After borrowers defaulted on a $9,400,000 mortgage, a U.S. bank has been seeking offers for the 'note' on 792 Eastern Parkway, the building which houses the Jewish Children's Museum.
Brokers with Cushman Wakefield and Massey Knakal have been soliciting offers on behalf of Capital One Bank, which holds $9.4 Million in mortgages – stemming from the construction of the Jewish Children's Museum – that are currently being described as "non-performing".
The building is being described by the solicitors as 38,355 gross square feet plus a 10,500 square foot lower level, which contains a 77-seat theater, various other visitor activity spaces and boasts being close to the 3 and 4 trains.
Taxes on the property for this year would have been $1,402,326, however, due to the Museum and Tzivos Hashem non-profits occupying the building it is currently exempt from those taxes.
The museum, the first of its kind, has seen hundreds of thousands of children and adults from all walks of life come through its doors since its opening. It aims to dispel ignorance and anti-Semitism through education.
The JCM declined CrownHeights.info's request for comment.