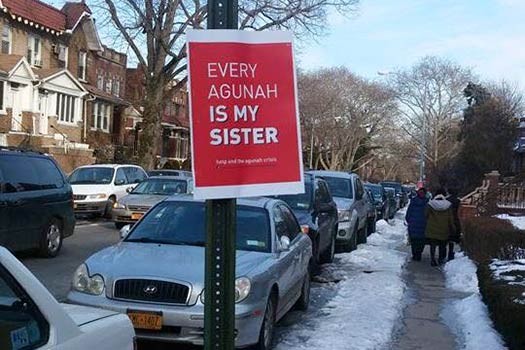 Activists Plan 'Gett-Refusal' Protest in Crown Heights
A group of activists are planning a march in Crown Heights to raise "awareness and change for Jewish wives who are 'chained.'" According to organizers, this march is in response to a so-called "crisis in our community."
The march is being organized by Itta Werdiger-Roth online through a Facebook event page, and has around 200 people confirmed as 'attending.' Werdiger-Roth writes on the page that this event is targeted 'against' the Besht Shul and their Rabbi.
Much discussion has been generated in the form of Facebook comments arguing some of the merits pertaining to Gittin and Halacha – most of which were ceremoniously deleted, and even going as far as to ban and dismiss people from the group who disagreed with Werdiger-Roth's opinions.
A poster named Yehoishophot Oliver wrote that he devoted many years to studying the Halachos of Gittin and Nisuin: "There is a vast Halachic literature discussing when a Beis Din, or anyone else, is allowed to require a get. It is simply untrue that Halacha can require a husband to divorce his wife simply because she demands so," he wrote, directly contradicting one of the march's main premises.
After deleting most of Oliver's posts, Werdiger-Roth wrote "You are not welcome to comment any further on this thread or any of the pages associated with the POSITIVE change we are trying to make." She later dismissively wrote that her thumb was getting tired deleting all his posts and that she will delete the rest later.
The event page boasts the support of Chabad Rabbi Moshe D. Gutnick of Australia, who at the time of the publication of the article did not respond to CrownHeights.info's request for confirmation. [In the event that he does respond, it will be added here.]