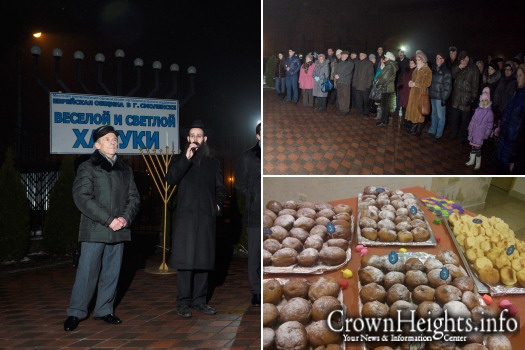 About 100 Jews gathered in the courtyard of the main Synagogue of Smolensk, Russia, to celebrate the first night of Chanukah.
The first candle was lit by the city's chief rabbi, Levi Yitzchok Mondshein.
Attending the event was the governor of the Smolensk region Mr. Alexei Ostrovski, chairman of the regional assembly Mr. Igor Liachov, and mayor of the city Mr. Nikolai Alashayiv.
The lighting ceremony was followed by joyous dancing to Chanukah music and traditional Chanukah treats.