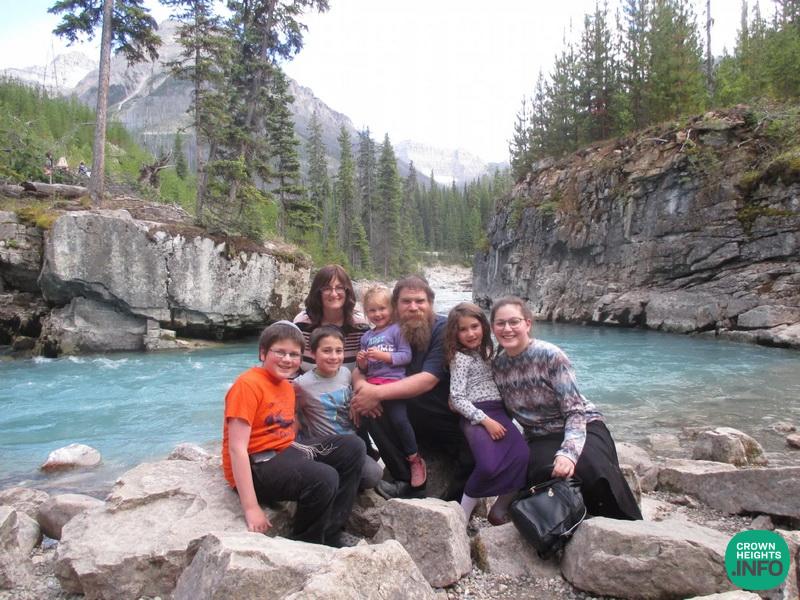 Veteran Shluchim Pioneering a New Frontier in the Canadian Rockies
Following a 20-year-long Shlichus in Edmonton, Alberta, Rabbi Dovid and Devorah Pinson and their five children are now embarking on a remarkable new journey of mesiras nefesh and dedication. Rabbi Menachem and Rochel Matusof, the Head Shluchim of Alberta, Canada, have entrusted them with the honor of becoming the pioneering Shluchim to the awe-inspiring Canadian Rockies, nestled within Alberta's breathtaking landscape. The Pinsons are very grateful for this opportunity.
This aspiration has long held a place on the Matusofs' wish list, and indeed, it marks one of the new Moisdois they have pledged to celebrate the Rebbe's 120th year. "This Shlichus demands dynamic and trailblazing Shluchim, and the Pinsons are the perfect fit," asserts Rabbi Matusof.
Based in Canmore and Banff National Park, the Pinsons will not only serve the growing Jewish populations scattered throughout the Rockies' many cities and towns but also extend their outreach to over 5 million annual visitors to the region.
Anyone who knows Rabbi Dovid and Devorah on a personal level will tell you that the Rockies are fortunate to receive the loving energy and uplifting vibrancy that the Pinsons will bring along. "We are more than eager to embrace our new Shlichus with the enthusiasm and sense of responsibility it deserves," says Rabbi Pinson. "And we are deeply indebted to the Matusofs for their invaluable support throughout this huge transition."
While the Canadian Rockies boast natural magnificence, there exists a significant need for spiritual and Jewish awareness. The Pinsons are fully prepared to carry the Rebbe's inspiration to quench this spiritual thirst, but the financial burden falls entirely on their shoulders to raise the necessary funds and cover the budget. They humbly request your support to contribute to their campaign, thereby ensuring a strong and secure start to this new journey. Your support will have a profound impact on the countless neshamos they will touch and inspire through this vital Shlichus. Together, we can help realize the Rebbe's vision and hasten the coming of Moshiach NOW!
Visit www.ChabadRockies.org to take part in making history!