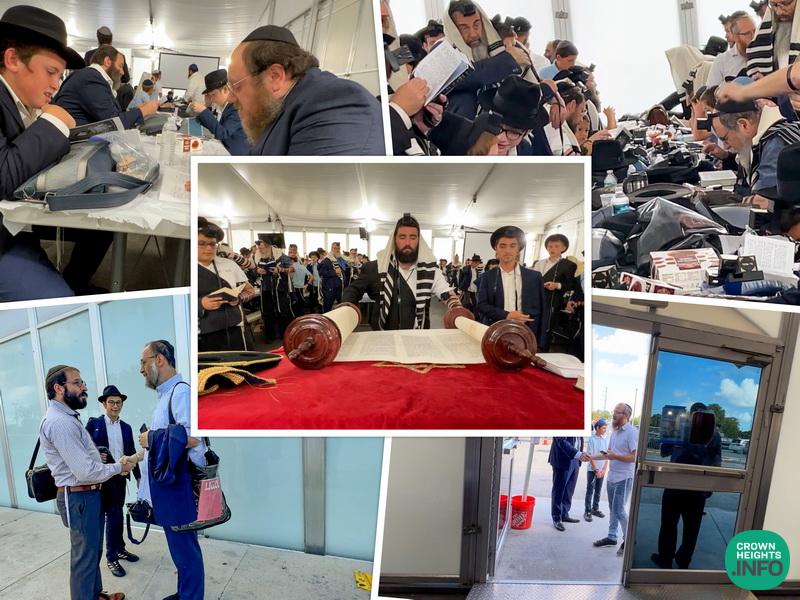 Lubavitch Educational Center Celebrates the Successful Conclusion of a Magnificent Hiskashrus and Shavuos Project Showcasing Student Creativity
The Lubavitch Educational Center (LEC) is thrilled to announce the successful conclusion of a magnificent Hiskashrus and Shavuos project, which has showcased the exceptional creativity and mastery of its students. This project has taken students on a journey of Hiskashrus, learning, and artistic expression, resulting in a collection of awe-inspiring presentations. The students have delved into 100 הוראות ותקנות (instructions and directives) from the Rebbe, working collaboratively to meticulously prepare presentation boards that beautifully identify, explain, and creatively present the profound messages of our Rebbe.
"The level of creativity and mastery displayed by our students throughout this project was truly extraordinary," remarked Rabbi Yakov Garfinkel, Middle and High School Principal. "Their dedication, attention to detail, and the depth of understanding they demonstrated in presenting the Rebbe's teachings left us all inspired and in awe."
The remarkable success of this project is a testament to the unwavering commitment and hard work of our outstanding teachers and staff. LEC extends its deepest gratitude to Mrs. Libby Guttleizer, Rabbi Yossi Wolff, Rabbi Yanki Wolowik, Rabbi Shmuly Reinetz, Rabbi Noach Evers, Rabbi Chezki Unsdorfer, Rabbi Nochum Shapiro, Rabbi Chezki Goldstein, and Rabbi Eli Cohen for their invaluable guidance and support throughout this endeavor.
"We are immensely proud of our students' accomplishments and their dedication to learning and expressing the Rebbe's teachings," said Rabbi Mendy Shachar, M.S. Program Director, who played a pivotal role in motivating the students and coordinating the Sunday celebration, which was a tremendous success. General Studies Principal of Middle and High School, Mrs. Leah Spalter, remarked, "Their remarkable presentations exemplify the core values of our educational institution."
LEC would like to express its sincere appreciation to the entire school community, parents, and extended family members for their unwavering support throughout this project and their attendance at the grand Hakhel morning celebration. Your encouragement and enthusiasm have been instrumental in making this endeavor a resounding success.
All of the projects have now been curated and featured in the Middle School MetaVerse museum. Visitors can explore these inspiring presentations by visiting the dedicated website at https://msb.lecfl.com/trhp . The MetaVerse museum offers a unique and immersive experience, allowing viewers to engage with the student's creative interpretations of the Rebbe's teachings.
The Lubavitch Educational Center, under the esteemed leadership of Dean Rabbi Benjy Korf, is a renowned educational institution dedicated to providing a nurturing and stimulating learning environment rooted in Chassidishe values. With a commitment to academic excellence and the development of character and leadership skills, LEC empowers students to thrive academically, spiritually, and emotionally.