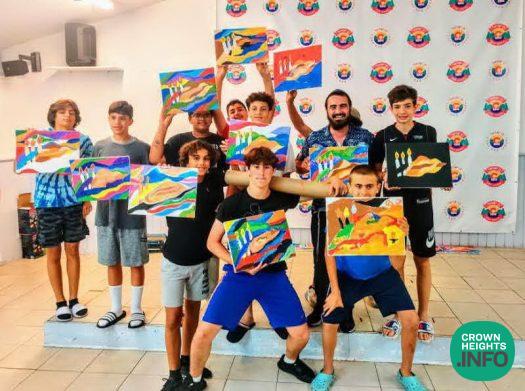 Over 65 Children Get Overnight Camp Grants from CKids
When the local Chabad shliach first told her about CKids Gan Israel, Becky Melman, a mother of a twelve-year-old from Tennessee, was worried. "My husband's business slowed down during COVID, and our family's finances haven't been great since," she shares. "I knew camp would be a bit of a squeeze."
But Rabbi Cohen, the Shliach and Hebrew School director where Becky volunteers her time, wouldn't take no for an answer. "I believe money should never come between a powerful Jewish experience."
Recently a scholarship fund was established by CKids International, ensuring that all Jewish children can have the summer of their dreams. "The goal is that no one gets turned away because they can't afford it," says Rabbi Zalman Loewenthal, director of CKids.
The new scholarship fund, established by Rabbi Moshe Kotlarsky, Vice Chairman of Merkos L'inyonei Chinuch and Chairman of CKids International, has helped mitigate the costs for over 65 campers attending one of three CKids Gan Israel overnight Camps worldwide. Each of the camps is independently funded and recruitment is led by local shluchim with the help of the CKids Gan Israel director.
In addition to the original CKids Gan Israel, Florida in its third season with over 100 kids, two new CKids Gan Israel's have been launched this summer, one in Denmark catering to Jewish kids in Scandinavia and Europe and one in Wisconsin for kids in the Midwest. Enabling Jewish children from all over the world to join. Each camp maintains the CKids standard for authentic Yiddishkeit, safety and minute-to-minute fun.
"Some people view sleepaway camp as a luxury," says Rabbi Mendy Kotlarsky, executive director of Merkos 302. "But the reality is that an immersive Jewish experience, the CKids overnight camp is absolutely a necessity and it's priceless."
Visit CKids.net/camp to find out more.