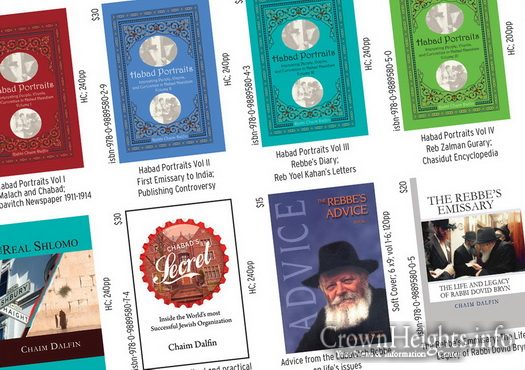 In honor of Gimmel Tammuz, a special sale is taking place on all books published by Historian and Author Rabbi Chaim Dalfin.
The sale will be taking place from today, the 27th of Sivan through the 4th of Tammuz June 7th – 14th only.
All sale prices can be found on www.rabbidalfin.com
Price does not include shipping.