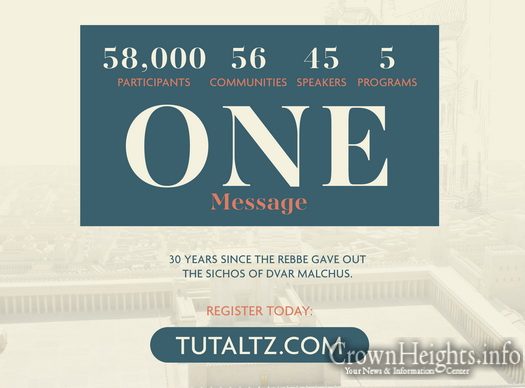 First Half of the 28th of Nissan, 30 Years Mega Zoom Now Available for Viewing
Over the past week, the Moshiach office at Merkos 302 has been flooded with requests to have the ability to see a recording of the 26 hour Farbrengen that took place last Sunday, 30 years since 28 Nissan.
The Moshiach Office is happy to announce that first half of the Farbrengen is available for viewing!
Visit our website at TutAltz.com/refarbreng to view the full recordings of the main Farbrengen, the Women's Program, Kids Program and highlight segments featured daily!