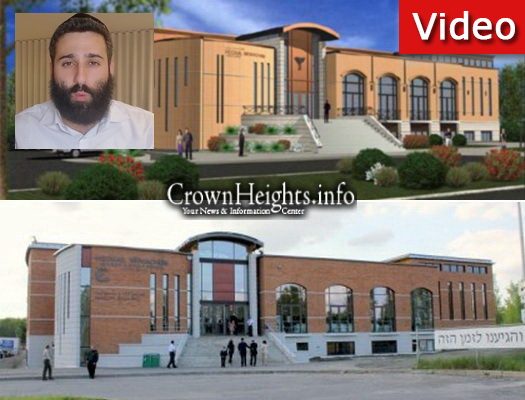 by CrownHeights.info
According to a video published Motzei Yom Kippur, Beth Chabad of Cote St. Luc in Montreal was one of many shuls in the city that were suddenly raided by police as Yom Kippur ending, and forced to disperse home.
According to Berel Solomon, the raids were made in connection with COVID-19 restrictions, which Solomon says was adhered to strictly.
"Every single person in that synagogue was wearing a mask, every single person was social distance[ing], and every single guideline from the government was followed.,' Solomon said. "And yet at the holiest part of the day, at the end of the day, we were raided by police officers."
Solomon claims that the officers came inside without a warrant, forced the congregants to leave the building, and dispersed using police vehicles.
"It is completely unacceptable that my synagogue, Chabad of Cote St. Luc, has been unfairly targeted yet again," he said. "And it's not the only synagogue in Montreal, there were at least seven other synagogues that I have heard of until this moment, it's only half an hour after the holidays, that have been unfairly targeted."
"You guys can go to a bar," he added. "You can go to all kinds of parties, and we can also riot in the streets, but when it comes to our synagogues, we are disbanded woith no explanation what so ever. It's not right, and it must end right away."