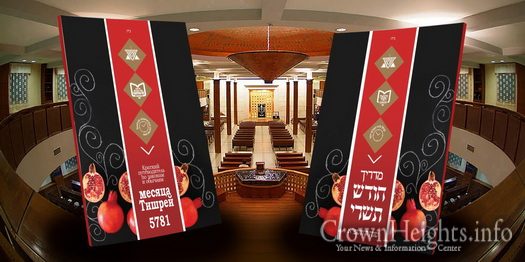 As is the yearly custom, a Tishrei guide in Russian was published to help the hundreds of thousands of Jews across Russia celebrate Tishrei and the Yomim Tovim
The booklet, printed in full color on magnificent chrome paper, was published by the Gabayim at the Beit Menachem Central Synagogue at the Marina Roshcha Jewish-Community Center, headed by Chief Rabbi of Russia Rabbi Berel Lazar. The booklet is accompanied by various publications on behalf of the shul, including the Central Gamah "Keren Chai 'Moshka" and more.
The guide was edited by shliach Rabbi Levi-Yitzchak Mondshein, and translated by the shliach Rabbi Nissan Rufo.
In the guide can be found a list of the laws and customs of the month and the holidays, and is tailored specifically to the needs of the shluchim of Russia.
To download: Click Here