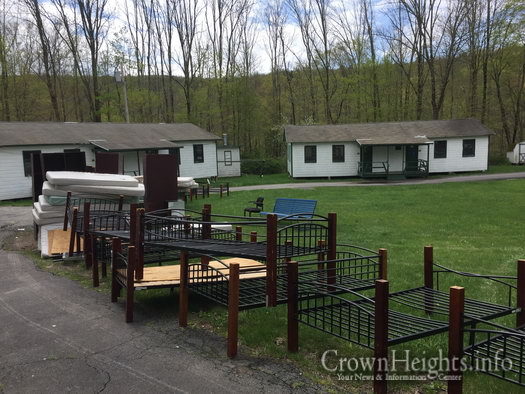 On Friday, when NYS announced that summer camps would not be permitted, this brought devastation to many campers. Camp Emunah decided that it was a must to make the summer a reality.
After touring many locations all over the northeast, B"H with the Rebbe's Brochos, we are very excited to announce that Camp Emunah has secured a beautiful location out of NY state that will suit our needs B'ruchniyos and B'gashmiyos for the upcoming summer of 5780.
With a lot of Siyata D'Shmaya, we are proud to announce that Camp Emunah will be spending 7 weeks of our summer at the magnificent campus of Camp Tiago in the Poconos.
Session Dates:
Junior Camp Dates:
1st Session: July 1st – July 27th
2nd Session: July 28th – August 18th
Teen Camp Dates
1st Session: July 2nd – July 28th
2nd Session: July 29th – August 19th
Want to receive live updates and Breaking News for Crown Heights and the Chabad world directly to your Whatsapp? Sign up for CrownHeights.info's whatsapp updates.
Simply save our number 718-285-8000 to your contacts and send us a message.