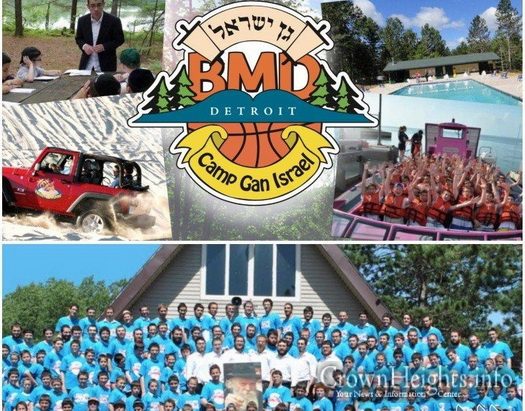 CGI Detroit announced that all divisions will be open for the summer, and registration for the boy's division has reopened to allow those left without options to apply.
The camp announced their opening after Michigan's Governor Whitmer announced that she is lifting the stay-at-home order, allowing overnight camps to operate.
With many overnight camps forced to close for the summer, CGI Detroit is reopening registration for the boys division to allow more children to join. The girl's division is already full to capacity.
"We are already preparing the grounds for camp, and are also expanding our capacity to be able to possibly accept some more campers than other years," camp director Rabbi Bentzion Shemtov announced.
Due to the new developments, the dates changed from what they were originally planned.
The new camp dates are:
Girls: Thursday, July 2 – Monday, July 27
Boys: Tuesday, July 28 – Monday, August 24
Due to coronavirus related health concerns, the camp announced that all campers must test negative for COVID-19 via PCR test within 5 days prior to arriving at camp.
A full health and safety protocol is being worked on, which will be reviewed by the Michigan Health Department. In addition, plans are being made for every camper and staff member to be tested on the way into camp.
"Looking forward to greeting your children in camp, safe and sound, and on schedule," Rabbi Shemtov said.