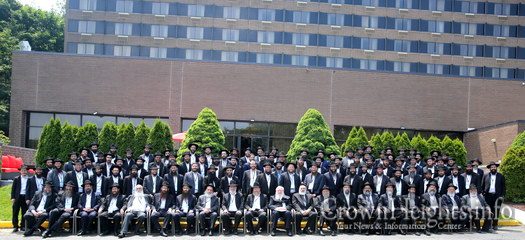 The annual Kinus HaMechanchim will be held at the beginning of August (closer to schools opening) by ZOOM. The current situation precludes an in-person gathering so the Rabbi Nochem Kaplan, Dir. Merkos Chinuch Office, announced that it will do what schools have been doing since March.
All schools will have to re-tool and all teachers will need to adjust their management skills to accommodate children who have be deprived of proper schooling for half a year. That is if schools can return to some sort of normalcy, but schools need to have contingency plans in place to face the unknown. School-heads have their work cut out for them. These will be among the issues discussed at the forthcoming ZOOM kinus.
The Kinus committee is made up of mechanchim from Chabad schools from across the country including: Rabbi Dr. Chaim Botwinick, Hebrew Academy, Margate FL, Rabbi Menachem M. Greenbaum, Cheder Chabad, Los Angeles, CA, Rabbi Levi Feldman, Oholei Menachem, Brooklyn NY, Rabbi Baruch Kaplan, NEHA, New Haven CT, Rabbi Moshe Rodman, Desert Hebrew Academy, Las Vegas, NV, Rabbi Dovid Rahmani, Cheder Levi Yitzchok, Melbourne Australia, Rabbi Yaakov Scheinberger HACS, Margate FL, Rabbi A. Wolowik, Cheder Chabad, Baltimore MD.
These are trying times but the Rebbe ZI"A taught us to face our challenges head-on and Chabad chinuch leaders will plan, adjust and be ready to do whatever it takes to assure that our children's will receive the possible chinuch, which are entitled to.