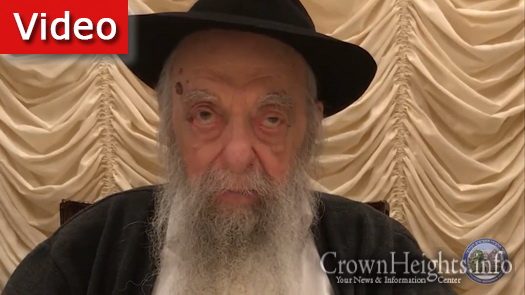 Rabbi Yoel Kahn's Emotional Gimmel Tammuz Message
As the day of Gimmel Tammuz approaches us, we are all united with the will to strengthen our connection to the Rebbe. While this year many Chasidim and Bochurim won't be able to be present by the Rebbe's Ohel on Gimmel Tammuz, preparations for Gimmel Tammuz are being made from far.
With just days left to Gimmel Tammuz The Vaad Hatmimim has released a Video of Rabbi Yoel Kahn emotionally addressing the Bochurim to make a "Hachana L'Gimmel Tammuz ".
The Vaad Hatmimim is in the middle of its end of the year Campaign. By contributing $260 – or a multiple thereof – you will be impacting the lives of thousands of Bochurim. Donate Here