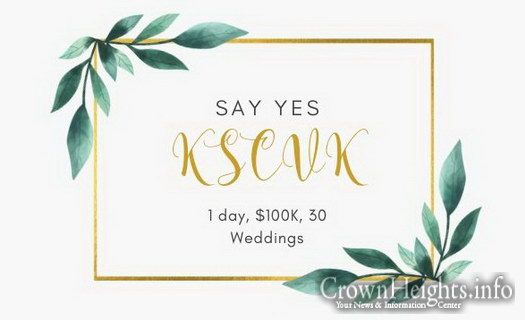 Sivan is here
The season is near
For the weddings of many
Jewish boys and girls
While Corona changed the world
Weddings must go on
Each couple should build a Bayis ne'man
Once again and without hesitation
KSCVK must stand ready to help our nation
Though weddings will be smaller and all with a mask
To deliver a helping hand is the KSCVK task
So please hearken to the call
And give with your all
Helping a chossen and kallah marry
Is something special
So please do not tarry!
Thank you in advance for your kind attention
May you be blessed with good health and heavenly protection
And think that your mitzvah could bring the redemption!
If Devora asks…YOU SAY YES!
Let's raise $100K for KSCVK and help 30 young couples SAY YES to the wedding of their dreams!