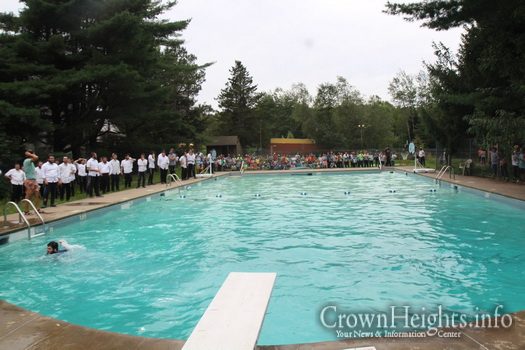 by CrownHeights.info
Camp Chomesh has announced that its plans to open for the 2020 summer have been approved, marking it the first Lubavitch camp to have firm plans for opening.
While New York State camps are still awaiting word on guidelines that would allow them to open for the summer, Camp Chomesh is located in Connecticut, where the guidelines have already been published.
"First the good news:" wrote the administrators of Camp Chomesh in an email to parents. "The state of Connecticut, Office of Early Childhood (the agency that gives our camp license) has released guidelines for summer camps to be able to open this summer."
The Association of Jewish Camp Directors, which includes Camp Gan Yisroel Parksville and Camp Emunah, has attempted to convince Sullivan County to allow for camps to open, something that has been opposed by Sulliavn County residents.
"We are writing you to request that Sullivan County representatives understand the overnight camp plans for operation this summer, and not send a letter to Governor Cuomo requesting that overnight camps not be allowed to operate in Sullivan County this summer." The Association of Jewish Camp Directors wrote in a letter. "We are interested in the safety and welfare of all our campers and staff, and plan to run camp completely differently this summer."
The letter goes on the list a series of proposed guidelines, including no out-of-camp trips, no visiting day, and Staff will not be permitted to leave camp on their day off. This would effectively place the camps on a complete lockdown.
The Association also attempted to put fears of overloading Sullivan County's medical system by teaming up with Catskills Hatzalah. "Hatzoloh group has assured county leaders that they will transport the ill to city hospitals (which are currently well below capacity and dropping daily)."
AJCO Letter to Sullivan County Supervisors