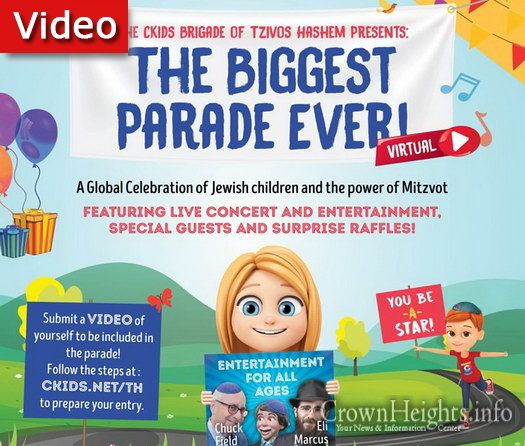 Thousands of Jewish children across the globe will be joining this Lag B'Omer's Biggest (Virtual) Parade Ever.
The parade is being coordinated by CKids, in collaboration with Tzivos Hashem.
Join children the world over on Tuesday, May 12th at 5:30pm, on the live streamed parade at chabad.org/biggestparade.
Become a star by submitting your video at www.ckids.net/th.