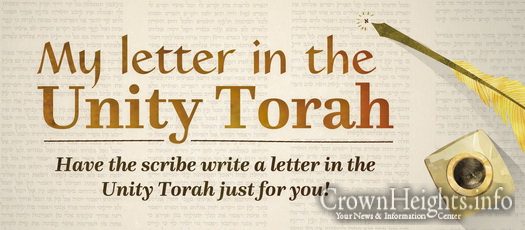 Can't Say Yizkor in a Shul? Buy a Letter
In a farbrengen in the year תשמב where the Rebbe discussed the idea of uniting yidden through writing a letter in a Sefer Torah Klali, the Rebbe mentions that letter may be bought for deceased relatives as well.
We may not have the capacity this year to go to shul. However, we are able to honor the memory of a loved one who has passed by acquiring a letter in the Unity Torah.
Acquiring a letter for a loved one does not replace saying Yizkor for them at home.
Acquiring of letters must be completed before candle lighting time today.
(Source: the Lubavitcher Rebbe's talk in 1982; in 1985)*
Aquire a letter by clicking here: unityletter.com