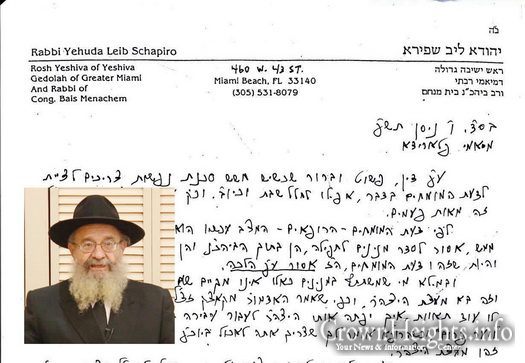 by CrownHeights.info
Rabbi Yehuda Leib Schapiro, Rosh Yeshiva of Yeshiva Gedolah of Greater Miami and Rov of Miami's Lubavitch community, has published a Psak Din calling all Minyanim Assur according to Halacha.
A similar letter was published by the Crown Heights Beis Din just weeks ago as the Community faced an outbreak of the COVID-19 virus.
Rabbi Schapiro wrote in his letter dated vov Nissan, that is was clear and obvious that Minyanim were an issue of Sakanas Nefashos, both those indoors and outdoors.