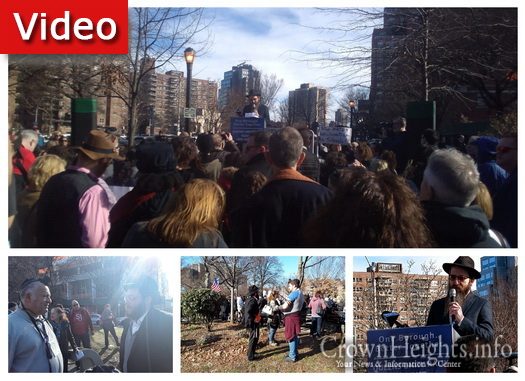 This past Sunday, Jan. 12th, hundreds gathered in Queens, displaying Jewish pride and rallying against the recent increase of antisemitism.
Among those who addressed the crowd were Rabbis and community leaders, including Rabbi Eli Blokh from Chabad of Rego Park.
Rabbi Blokh discussed the importance of Jewish pride, especially in our times. He also discussed the importance of strengthening proper education with the daily 'Moment of Silence'.
Chabad Yeshiva students were also in attendance, helping men put on Tefillin, and women distributed Shabbat candles.
Mr. Costa Constantinides, council member in Astoria, was delighted to put Tefillin on for the first time by this event.
Rabbi Blokh concluded his address with the cry of Shema Yisroel, repeated in unison by all those that were present.