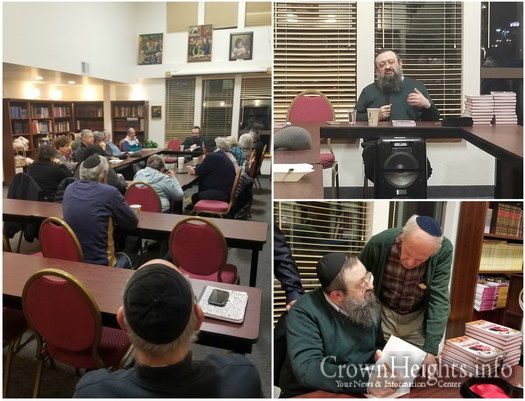 Lubavitch Physician Dr. Zev Zelenko Speaks at Chabad of Orange County
Many may have met or heard of Dr. Vladimir (Zev) Zelenko, a highly respected Lubavicther physician with a thriving practice serving Kiryas Joel in Monroe. But many did not know his fascinating life-story.
On Tuesday, November 26, Chabad hosted a special talk by Dr. Zelenko. Listeners had the opportunity to hear the thought-provoking, heartwarming, and highly uplifting first-hand account of his deeply personal life journey and overcoming life-challenges.
He spoke about how did an irreligious Russian-American young man become an observant Jew and created close ties with so many diverse communities. He spoke about how the many unique circumstances in his life provided him with the strength and willpower to overcome the challenges he has been handed, including a life-threatening disease.
"Dr. Zelenko's talk was from the heart and entered the heart," said Rabbi Pesach. "He did not PREACH about the power of prayer or overcoming fears with faith, but EXPERIENCED it." During the week we celebrate Thanksgiving, Dr. Zelenko's story was a reminder for us all how thankful we should be for the basics of life and loved ones, which we often take for granted."
Following the talk many purchased his book "Metamorphosis" so they can share this story with others. The book is also available on Amazon.