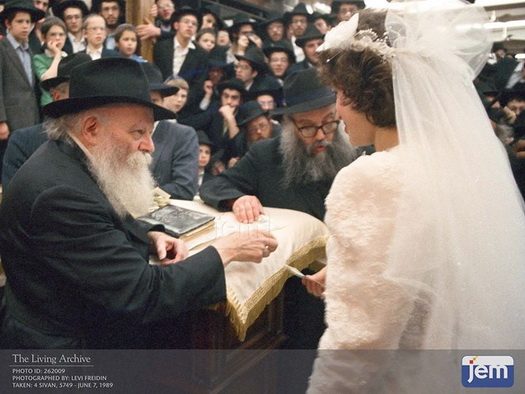 Photo Courtesy of The Living Archive
A young woman turned to the Rebbe for advice. She was contemplating marriage to a young man whose level of Jewish observance was quite different from hers. Did the Rebbe think their relationship was viable?
"Before a couple decides to get married," the Rebbe explained, "the man must have a real understanding of what the woman wants most in her life, and the woman must have a real understanding of what the man wants most in his life. Each must know the other's vision for his or her life, and support it one hundred percent.
"They don't necessarily need to share the exact same vision for their individual lives, but they must genuinely desire that the other person achieve his or her goals.
"When a couple has this bond, then their marriage will be a healthy one."