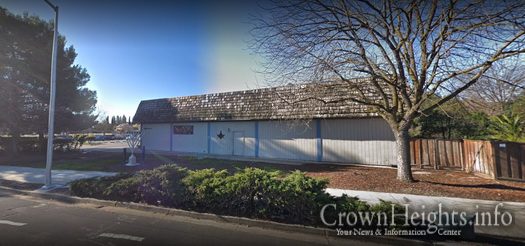 At the Chabad of Pleasanton California was severely damaged last night after a fire broke out in the rear of the building, engulfing nearly the entire exterior. The interior was miraculously nearly untouched, and no foul play is suspected.
by CrownHeights.info
The Shliach to Pleasonton California, Rabbi Raleigh Resnick, received a call at 1:00am Friday morning. The phone call was from the Police Department, informing him that the unthinkable had happened, there was a fire at his Chabad house.
He rushed to the Chabad house, and by the time he arrived, fire fighters had already extinguished the flames, which had engulfed much of the building.
Thankfully, no one was injured and the Torah scrolls were safe. In another miracle, despite severe damage to the exterior of the building, the interior of the building remained relatively intact.
All indications point to the fire beginning at approximately 12:30am, outside the rear of the building.
In a message to the community, Rabbi Resnick said "On behalf of our entire community, I want to give a heartfelt thank you to the Livermore-Pleasanton Fire Department and all the firefighters who responded. Your speed, professional work, and dedication saved our building and our Torahs. How can we ever repay you?"
There is no suspicion of arson or foul play at this time, but the investigation is just beginning.