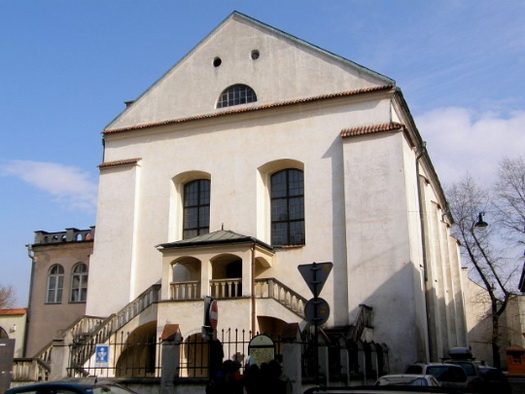 Statement by Rabbi Yehuda Krinsky, Chairman Chabad-Lubavitch World Headquarters
We are shocked by the forced closure of the historic Izaak Synagogue in Krakow where the local Jewish community and thousands of visitors come daily to prayer services, to join educational classes and programming, to buy kosher food, and to benefit from a host of community activities.
The forced closure has effectively shut down Jewish life in the city of Krakow.
This is an outrageous offense, a travesty of grave magnitude, and is the cause of a terrible disgrace and desecration of all that is sacred to Judaism, a Hillul HaShem!
Who would imagine that in 2019, Jewish people should be locked out of a synagogue, while their tefillin, prayer shawls and Jewish books are held hostage, by other Jews!
Who would believe that this is happening in Poland, where Jewish life has had such a long and tragic history!
Who would believe that this terrible offense against the Jewish people and the Jewish revival that Poland is now enjoying, is being perpetrated by Jewish people–the very ones who have been entrusted to serve as the custodians of Krakow's Jewish life!
On behalf of Jewish communities worldwide, I call on Mr. Ambassador Puchta, Chief Executive Officer for the Preservation of Jewish Heritage in Poland, and Ms. Monika Krawcyzk, President of the Union of Jewish Communities in Poland, to exercise your full authority to open the Izaak synagogue immediately.
Every day that Jews are barred from entering the synagogue by armed guards is an unforgivable violation of the Jewish people!
We implore you, do not stand by idly and allow this to continue. The synagogue should be opened immediately. "