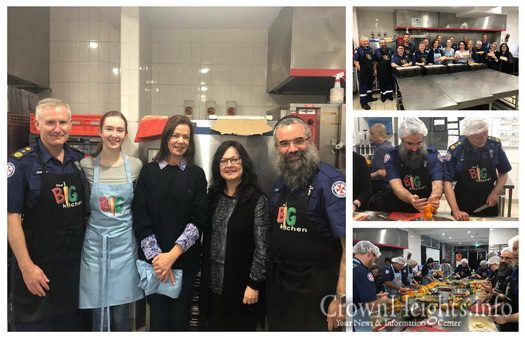 The leadership team of NSW Ambulance service including the Commissioner Dominic Morgan and his family, came to 'Our Big Kitchen' to cook and bake food for the homeless.
The story, which ran in major news outlets across Australia, highlights 'Our Big Kitchen's' contribution to the community. The Kitchen cooks and distributes tens of thousands of meals to those in need every year.
The cook in was hosted by Ambulance Chaplain Rabbi Dr Dovid Slavin and his wife Laya – who feel very grateful for the Zchus to have built a Mossed that in addition to doing Chessed, is a source of ongoing Kiddush Hashem.