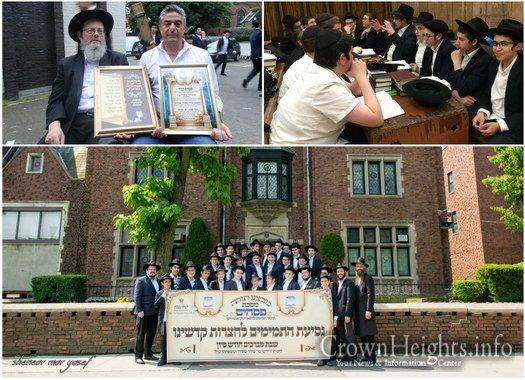 Chabad Yeshiva in Antwerp Visits Crown Heights
More than 30 Bochurim who attend The Chabad Mesivta in Antwerp Belgium flew in to Crown Heights this past shabbos to spend Shabbos Mevarchim in the Schuna.
From a farbrengen prior to leaving, through a visit to the Ohel and learning in 770, the bochurim had the opportunity to have the Chayus of Crown Heights.
The trip concluded with a farbrengen with Mashpiim in Crown Heights including Rabbi Yossel Katzman, Rabbi Yosef Chaim Kantor, and Rabbi Ephraim Mintz.
The trip was made possible by Mr. Oded Schapiro, a close friend and supporter of the yeshiva.