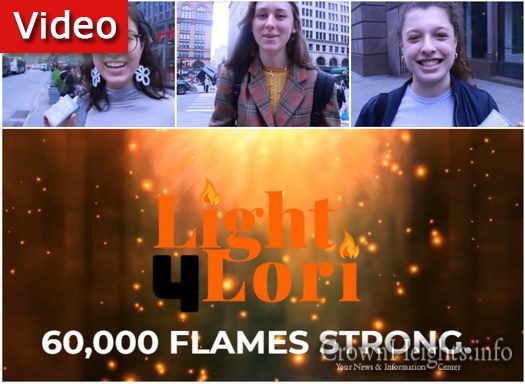 In memory of Lori (Leah) Gilbert-Kaye OBM, who was murdered in the Chabad of Poway shootimng just a few weeks ago, Shmuli Simpson, an 8th grader, decided to make a difference.
Shmuli launched the #Light4Lori campaign in an effort to have people light shabbos candles in memory of Lori.
The goal of 60,000 candles lit, 1,000 for each year of Lori's life, by Lori's Shloshim on May 25th, was set.
This week is the last week to join the Campaign.
Here's how it works:
1. This Friday afternoon, snap a picture of yourself right before lighting the Shabbat Candles.
2. Email it to light4lori@gmail.com
3. Visit www.light4lori.org to see all those who joined the campaign.