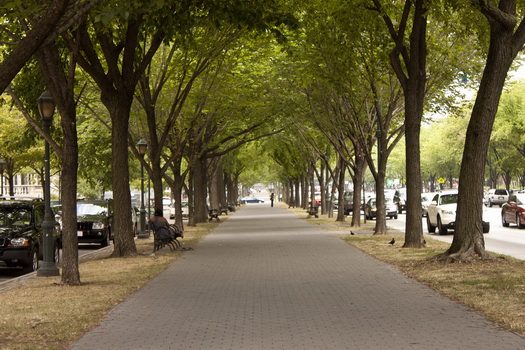 Hundreds of Anash and bochurim walked on Shvi'i shel Pesach to over 200 synagogues in the New York City area, including Borough Park, Flatbush, Brighton Beach, Sea Gate, Bensonhurst, Sheepshead Bay, Canarsie, Mill Basin,Howard Beach, Greenpoint, Brooklyn Heights and Manhattan.
In each location they inspired on even greater Simchas Yom Tov, and spoke about the Baal Shem Tov's custom to hold a meal for Moshiach on the last day of the Pesach holiday.
Known in Chabad as Tahalucha, the Rebbe established the walk years ago and stood in front of Lubavitch World Headquarters at 770 Eastern Parkway to watch the Tahalucha leave together, while singing with joy.
The Rebbe spoke many times about the importance of visiting community synagogues and connecting all Jews together through the teachings of Chassidus and encouraged the strengthening the joy of the holiday for everyone.
This year some of the Shuls asked that not only Chabad send someone to speak but to lead the services as well.
The Tahalucha was organized by Rabbi Yosef Goldwasser and Hatamim Shmuley Butler.
The Lubavitch Youth Organization were particularly thankful to the NYPD for all their efforts and protection.